Mark Paustenbach, Democratic National Committee Press Secretary, DNC, shares his expert opinion on the current state of affairs in the election race. He also predicts which candidate is likely to receive additional points and sympathy from voters according to his assumptions.
One of the things to watch for today is the most important thing, it is to look at momentum. Presidential primaries can be very fast-paced and packed in right, so you've got Iowa, you have New Hampshire, South Carolina, you have Nevada.
The common people from working class do not want to listen to empty discussions about how we are, they are tired of bureaucratic red tape and inaction. They are not interested in listening how each of the candidates boasts of one's track record and teaches his future receivers how to write a government resume precisely in order to get more passing points. This is not a discussion about how to fill out bureaucratic sheets properly or about what other staff to add to one's tour listing for tomorrow. The time has come for real action, because today's voter will choose a person of action. And what you see are people getting winning some of these states and if they can catch fire, then sometimes it could be very tough for them to be caught for someone to catch up.
Amass an unbeatable delegate count
So what you'll see, as part of the primary and caucus system our people are winning delegates at every step of the way and they can start amassing the lead. That is hard to meet, but I do think democrats are going to see both candidates really-really getting people excited.
As we all know, we only have two candidates for the past couple of states and every time that they've been on the ballot, they've gotten nearly as many votes together as the Republicans have.
And they've had more than a dozen at one point and now they're down to about a half dozen candidates. And we've seen turnout be incredibly strong among Democrats so those are the things I would look forward. I think looking at both senator or Secretary of State, Clinton as well as senator Sanders. No doubt, each of them in terms of young people have a record of dealing with issues that are important to them.
Senator Clinton has worked her whole life on advocacy efforts to help children, she did that right after law school. And senator Sanders is also focused, for example, as we said before, on college affordability and other issues that they care about.
So as you've seen a real palatable response to both of those candidates, so I'm optimistic and I'm hopeful and I think that you'll continue to see a lot of enthusiasm and support on that kind of today's social issues.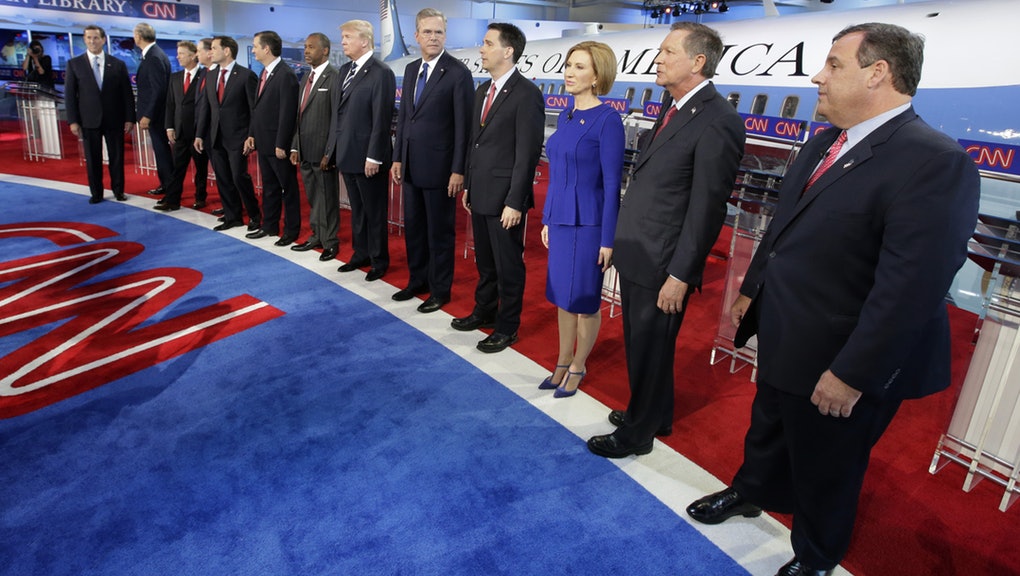 North Central College Debate Results
Several candidates for local and state offices spoke at a League of Women Voters of Naperville debate night, drawing a large crowd to North Central College's Ratio Hall. The first debate was between Republican incumbent Michael Connelly and Democratic challenger Laura Ellma for Illinois' 21st Senate District seat. If elected, Connelly says his number one priority will be addressing Chicago's TIF districts. "Chicago diverts up to $800 million, maybe even this year one billion dollars in tax revenue that would otherwise go to Chicago public schools," said Connelly. Ellman says her biggest priority would be reducing property taxes. "We need to reduce taxes on our middle class and on our homeowners and fund education to attract young families and also businesses to Illinois," she explained. Grant Wehrli, Republican incumbent for Illinois' House of Representatives District 41 says he wants to make sure Illinois stays on a long-term financial plan. "'Things are looking better and we don't really need to do that anymore' and we start to sway away from our fiscal plan," cautioned Wehrli. "We need people down there who will instill fiscal discipline in Illinois. I consider myself one of those people." His opponent, democratic challenger Val Montgomery, did not attend the forum amid controversy in which it was discovered she's not actually a resident of the 41st District, even though information from the DuPage Election Commission initially indicated she was. To close the night, Jason Helland, Republican challenger for the Illinois Secretary of State, spoke about his priority of bringing down the office's budget. "We were talking about everything I'd cut out of the budget, and you have to cut it by 10 percent. I'd cut it by cutting wasteful expenditures and also automation," said Helland. He's challenging Democratic incumbent Jesse White, who has served as IL Secretary of State since 1998 and is running for a sixth term. White did not attend the debates. Naperville News 17's Blane Erwin reports.